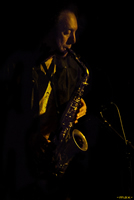 This blog was established to share new ideas.
All music here is available for purchase.
Just send me an email to arrange it.
See the Creative Commons License below …
Technical Info …
722 = Sound Devices 722 portable 2 track recorder
Maid's Room = was a wonderful recording studio.
Savoy!
Jason Candler
www.guarsh.com
jason(at)guarsh(dot)com
©2008-2018

All music / audio on this website is licensed under a
Creative Commons Attribution-Noncommercial-Share Alike 3.0 United States License.
If you would like to donate to this site, you can make a contribution via Pay Pal to my email address (listed above).  Thanks!